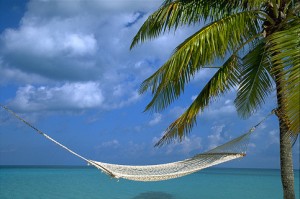 Tomorrow afternoon, we set sail for a four-day cruise to the Bahamas. I so need some sunshine and relaxation.
Taking time off from my day job was easy. Unfortunately, taking time off from my own to-do list, worries, and work isn't so easy.
It's been months since we took real time off to relax, and no matter how much I plan to relax in Europe, I know better. With all the travel and things to do, I doubt we'll have much time to just be.
Our trip this weekend is different, though. We don't have high expectations or a long to-see list. I have no itinerary and no plans. We planned for this cruise to be our chance to recharge and refresh ourselves before the craziness coming up. The past few months have been hectic, and the months ahead will be even more so. We need to take some time to ourselves to reflect on what's coming up and prepare for what's ahead.
So I'm requesting time off from myself. I need a few days to collect my thoughts. I need time to read a book without feeling guilty about everything else I should be doing. I need to spend some real time with my husband talking and planning for the near future without work between us.
Tony is guilty, too. With his thesis due at the end of next week and graduation quickly approaching, I feel like his computer has become permanently appended to his lap. It's rare that I'm able to pull him away from his work for a real conversation.
Because the weekends are when I do most of my writing for this site, posting may be light next week. I hope to catch up early in the week, but there's no telling what my schedule will be like when we return.
After this trip, it's time to get serious about packing our lives and moving north. It's time to prepare ourselves for a new home, new jobs, and what will surely feel like a new life. So much is changing so soon. I hope we're able to stop the clock, if only for a weekend.