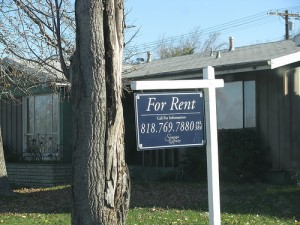 I've been pretty open about my struggles with homesickness. Last week, we had a change of plans that will bring us home sooner than we planned.
Last spring we decided to stay in North Carolina until December 2010 so that Tony could pursue a high school teaching license in addition to his master's degree. A problem with his scheduling brought on by some crummy advice from the education school has made it impossible for him to finish his high school teaching certification any sooner than May 2011 now. So we have made the decision for him to drop the high school teaching certification so we can move in May 2010. That means we're moving back to Indiana in as soon as 7 months!
This is a big change of plans. We thought we had 15 whole months before we'd be picking up and moving again, but this means we'll have to start making plans now. How does this change our financial plans? Well, luckily, not a lot.
Tony will finish his master's degree in May 2010. At that point, he will stop receiving his monthly teaching stipend. Student teaching is a full time job, so he wouldn't have been able to work while finishing the licensure program. That means we would have had to live on my salary alone. It would have been extremely tight for 8 months. We may have been able to get through it without spending any of our savings, but I doubt we could have saved much money between May and December 2010.
Now that we're moving early, Tony will be able to find a full time job right away. I may decide to find a job, too, so that we'll be able to save more for a new house in Indiana.
Right now, we're hoping we'll be able to move in the beginning of May, and then we'll celebrate our new start with our trip to Europe. If it works out that way, the move could take as much as $1,000 off the cost of our trip to Europe. We'll save $400 on kennel costs by leaving Howie with family, and we'll also save $200-$600 on air fare because it's so much cheaper to fly out of Chicago.
The only problem is that the lease on our apartment won't end until July. I'm hoping we'll have some options for early termination, but if not, we may have to stay for the extra two months so I can continue working and pay the rent without dipping into our savings.
As far as long term plans go, Tony has decided to continue his education so he'll be qualified to teach at the university level. Except this time, he'll be attending school part-time while working full-time so that we can start a family.
This is all very exciting for us. We can't wait to move back to the Midwest, closer to our families, and begin the next chapter of our lives. I'll be sure to keep you posted on our moving plans!