Well, I paid a small fortune for this camera, and the good news is that it's absolutely worth it. Just as I suspected photography is easier and more fun with a fantastic camera, and we're having such a great time with it. The bad news? You're going to have to endure a weekly slide show (or two) from me. :) I'll be uploading images to Flickr every Sunday and posting a link to a slide show here.
This week I have two. First a few shots of Howie. He wasn't quite cooperating with the camera at first. The shutter is loud and the flash is bright and he seemed a little afraid of it. But I finally sat him down and explained, "Howie, I spent enough money on this camera to feed you for 2 and a half years, and if we don't get our money's worth out of it we're going to have to cut corners else where to make up for the money we wasted which means you may not eat for the next three years, so you better just GET USED TO IT." He was more willing to cooperate after that.
Click on the action shot to see him pose.
On Saturday we took the camera out to Fort Fisher in Kure Beach, North Carolina to give it a test run. After deleting over 100 practice photos, I posted the 30 that turned out okay. Click on the image below to see them.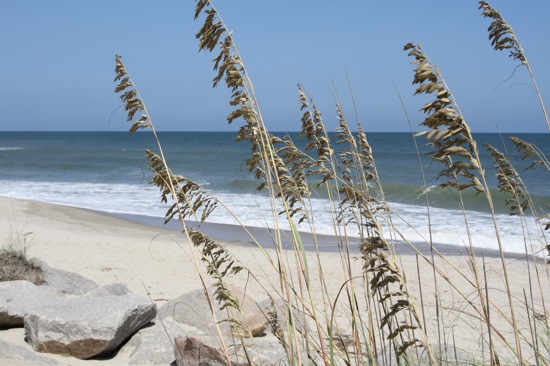 I hope you all have a fabulous Sunday!