Photo by dongkwan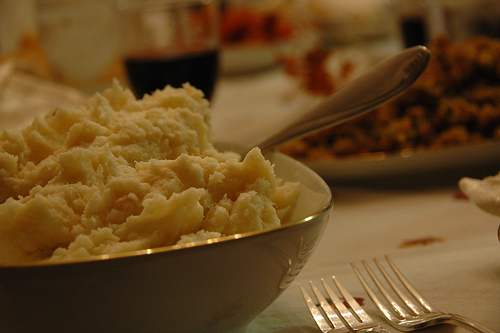 Less than a week until Turkey Day! I can't tell you how excited I am for four days of cooking, eating and relaxing. I absolutely love Thanksgiving.
We have pretty much everything we need for our no-stress frugal Thanksgiving for two. We bought it all in advance. We might have to pick up a thing or two at the grocery store this weekend, but for the most part all that's left to do is cook and eat! Yum!
For those of you who haven't finished menu planning and shopping for the holiday, I wanted to share some Thanksgiving recipes/ideas from my Reader this week:
Happy Friday! Yay for a three-day week next week!