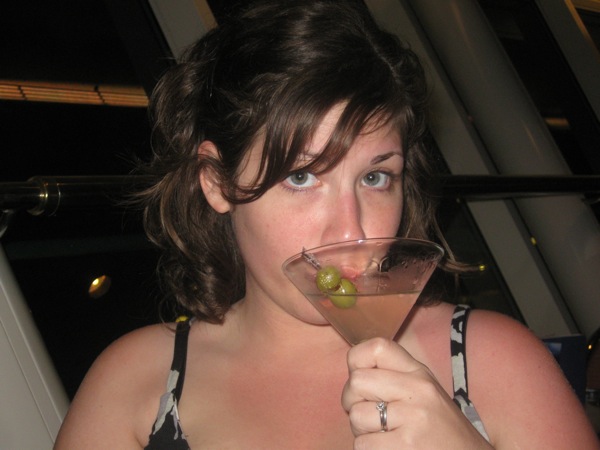 Today I turn 27 years old. I do not lament aging, though I suppose it's easy to say that when you're only 27. But even at this age, I see friends post on Facebook on their birthdays about how "old" they feel at 27 or 28. I don't feel that way at all.
My baby-making years have only just begin (don't worry, I'm thinking three tops). I feel good, healthy, happy. I'm old enough to feel settled, but still young enough that most of my life lays ahead of me. My early 20s were fun, but I've always felt like I'll hit my stride in my 30s. I'm looking forward to 30 in just a few short years, and I think the best is really still ahead.
I know there are many of you out there reading who have never left a comment (I see the hits, but don't have the comments to show for it!). I wanted to ask you a favor for my birthday. Please say hi! I still don't have many local mom friends, so I count you guys (not just moms, but all of you reading) in my support group. Tell me something about yourself or just say hi. Don't be shy!
I'm off to get out of the house with my baby on this lovely day. Then I'll enjoy a delicious dinner and an adult beverage after the baby is in bed. I hope all of you are feeling this good!