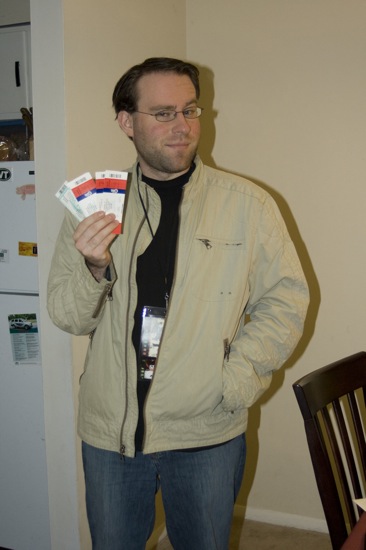 We spent the whole weekend watching independent films at the local annual film festival thanks to some free passes from my employer. We saw six movies in all, and we didn't get much done other than that.
Because we spent so much time in dark theaters all weekend, we also didn't have many opportunities for photos. So all I have is a couple pictures of our excitement before the festival started.
Please excuse my bad hair day. As I said, we were in dark theaters. I guess I didn't think about the fact that I'd end up posting these pictures on my blog.
Hope you had a wonderful weekend!