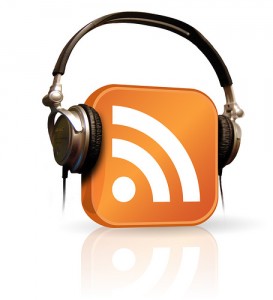 photo by abletoven
Are you always looking for new music? I listen to music for hours at a time when I'm working, so I get sick of my iTunes playlist very easily. Luckily, I don't have to spend a ton of money at the iTunes store to find great new music. There are a ton of resources online for free music.
Here are my favorites:
NPR Music
NPR is my absolute favorite form of free entertainment, but their music channel is particularly nice when you're looking for something mellow and unobtrusive. (As much as I would love to listen to This American Life while working, it would probably be a little distracting.)
It's also my favorite way to stay on top of new music. You can stream stations live, listen to particular playlists in their archives, or sign up for weekly free podcasts with new music and playlists. If you're into folky rock or new world music, you'll love their playlists. (I also recommend signing up for the This American Life, Fresh Air, and any of NPR's other podcasts if you're interested in news, current events, human interest stories, and generally good reporting.)
Pandora Radio
Pandora Radio is an amazing free service that allows you to build personalized radio stations by selecting artists and songs that you already enjoy. I've discovered a lot of great music by plugging in my favorites and listening to what the station recommends. You have some degree of control as it allows you to build multiple stations and skip a certain number of songs every hour, but you can't choose a specific song or artist and listen to it. Listening to Pandora reminds me of what it's like to listen to a great mix tape that I made years ago — I don't remember what's on it, but every song is a pleasant surprise.
Last.fm
I've only recently started using Last.fm, but it's similar to Pandora in that it offers recommendations based on your music preferences. Last.fm has some additional features that are really cool, though.
It offers a community aspect that Pandora lacks. You can find other users with tastes similar to your own, and discover new music through their playlists. Last.fm also allows you to search for specific artists and listen to playlists with only their music, which Pandora doesn't allow. So far I've found that Last.fm is perfect when I'm in the mood to listen to a specific song or artist, or listen to a playlist of specific artists.
iTunes Music Store
Most of the songs on iTunes are available for purchase. Sometimes (rarely) I find an artist I really enjoy on a free site, and I pop over to iTunes to buy more music from them or maybe even download an album. iTunes also offers some free downloads, though. In addition to the free single of the week, they have a huge list of free downloads from lesser known artists. Just look in your iTunes store under "Free Music & Videos." If you're looking to permanently add to your music collection instead, then you'll like iTunes.
What about you? What are you favorite places to find music?