Photo by lollyknit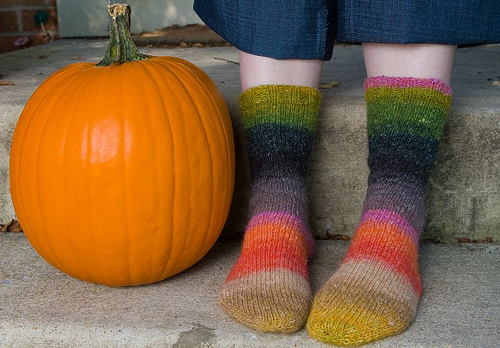 With the weather turning colder, high heating costs are on everyone's minds, especially this year with energy costs higher than ever and the economy struggling.
The obvious frugal hacks are sweaters, socks, and low thermostat settings. Personally, I love chilly temperatures. There's nothing cozier than snuggling under a blanket with some hot cocoa or tea bundled up in my warmest clothes. I gladly keep my thermostat at 60 degrees all year.
But keeping the thermostat low isn't enough if your home isn't energy efficient. How can you be sure you're as efficient as possible when it comes to energy consumption? Here are some handy tools to help determine your energy rating.
• This fun, Halloween-themed Google energy tool shows you the frightening amount of money you could be spending on unnecessary energy expenses.
• Give yourself a home energy audit. Determine how efficient your home is, and how much you could save with upgrades.
• Find out how much your appliances cost or compare the cost of regular lightbulbs to CFLs with these calculators.
• Finally, if you're looking to make changes, the U.S. Department of Energy offers tips at their website to cut energy consumption (and costs) for everything from winter heating to fuel costs.
Now is the time to make your home more energy efficient if you want to save money all winter. Don't wait until the temperature falls below 0 to start saving money!