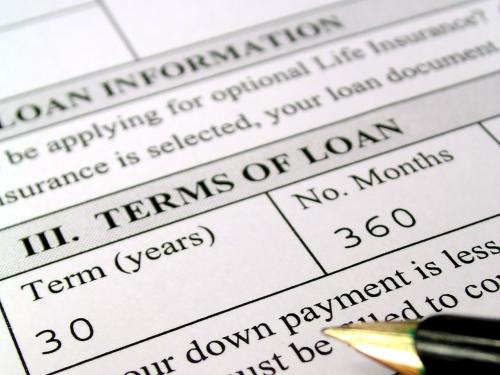 Last night I called Chase to find out more information about consolidating my private student loan debt for a lower interest rate. I was hesitant to call. With the stock market rebounding yesterday, part of me wanted to wait another week or so to see if the credit market stabilizes a little.
The truth is I was just being a chicken. The economic crisis isn't going anywhere in the next 6 weeks, so I figured I might as well get this out of the way to find out my options.
Not only do they still offer private loan consolidation, but I'm approved! I answered all of the questions over the phone, they ran a credit report, and approved me based on my credit score, income, etc. Now they'll send me a loan application and promissory note, which I'll sign and return with the necessary legal documents.
Honestly, just finding a lender who is willing to issue this type of loan was the hardest part. I've worked hard over the past year to raise my credit score, and it seems to be paying off. I doubt I could have gotten this loan in this economic market without a good credit score to back me up.
Depending on the interest rate they offer me, I could see a 50% decrease in my current interest rate. That's going to translate into thousands of dollars by the time the loan is paid off. It will also mean a lower monthly payment. We'll continue to send the amount we've budgeted for debt repayment ($325 a month plus additional snowflakes), but more of our payment will be going toward the principal instead of interest.
This is a huge relief. I'm hoping now that I'll be able to get the loan processed without any kinks so I can finally start paying off this debt.
For the past 2 years these student loans have been the source of a huge amount of anxiety for me. They've been in voluntary forbearance, which means my credit score has not be adversely affected even though I'm not currently making monthly payments, but the interest has continued to compound. I hated that they were continuing to accrue interest, but I just couldn't pay both my credit card debt and student loan debt at the same time under our previous financial situation.
I decided it would be best to put the student loans on the back burner so I could focus on getting out of credit card debt. Credit card companies aren't as forgiving of missed monthly payments as student loan lenders, and they don't offer voluntary forbearance. They also have higher interest rates.
Watching this debt grow as the interest has continued to compound and knowing that I'm not doing anything about it has been the hardest part. Now that I'm on my way to paying it down, I already feel a lot better. I can finally see the light at the end of the tunnel. I've managed to get out of credit card debt, which was once equally overwhelming, so I'm feeling encouraged.
I just hope it continues to go smoothly!