A few people commented on my last post that we could save money on fresh herbs by growing our own. This is something that I've desperately wanted to do forever.
Last year, we tried to grow an herb garden from seeds. It didn't really work, like, at all.
Then a friend gave us some beautiful pre-potted herbs that were already thriving. I put them on our porch in the best sunlight I could find and lovingly cared for them. What resulted is the saddest, most pathetic herb garden ever.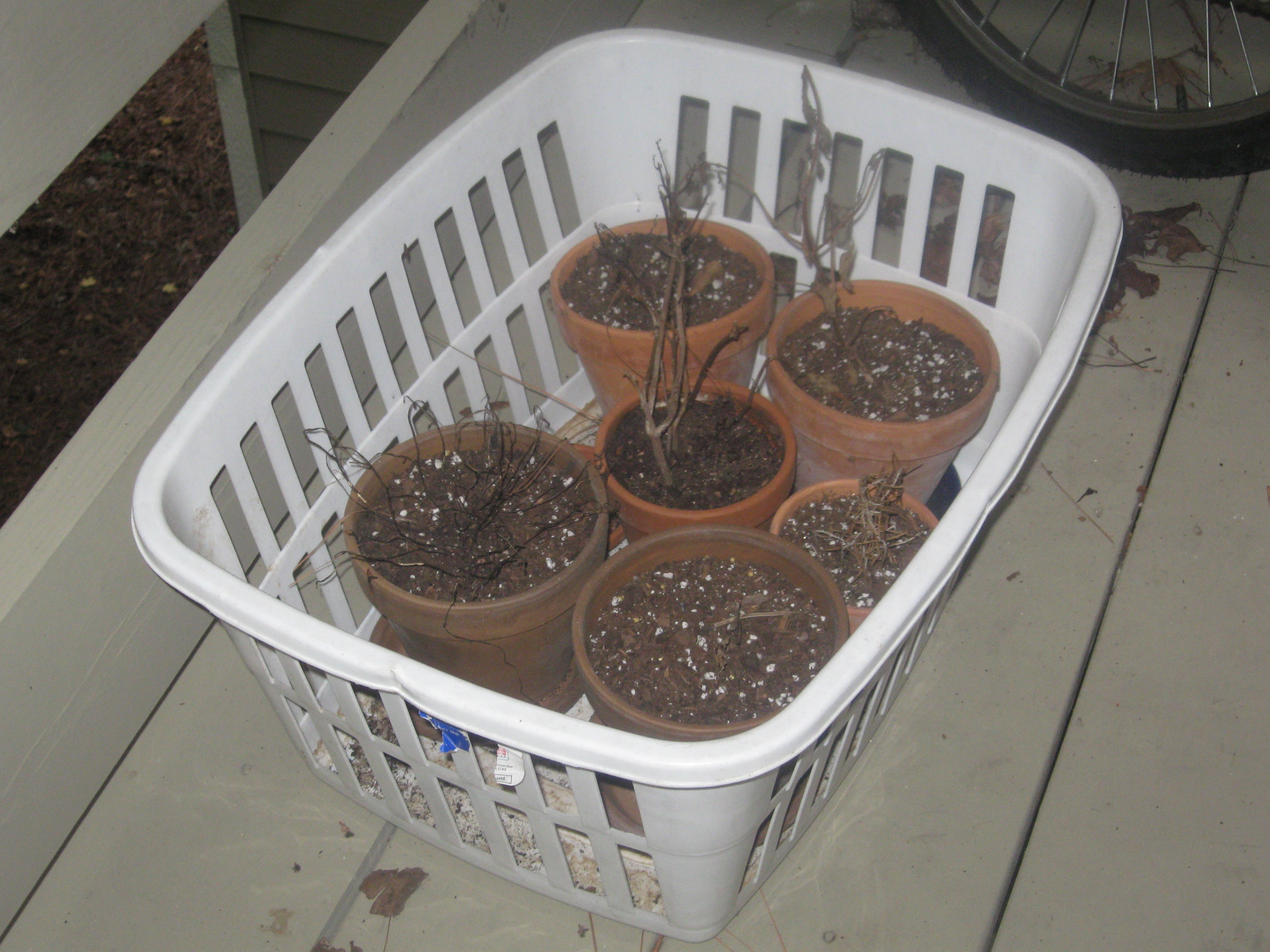 That used to be a beautiful herb garden with basil, parsley, rosemary, mint, and sage until I committed herbicide. The worst part? I so badly wanted them to grow that I continued to water those plant skeletons for weeks after they died. It was beyond morbid.
They've been gone for two months now, but I can't bear to dump them because I'm convinced they'll somehow magically come back to life. I know, I'm sick. I just can't face the awful thing I've done.
I want to try to replant some seeds, but I'm afraid we just don't have good growing conditions here. Our apartment is surrounded by enormous pine trees and very little sunlight gets through. We're also facing north with no south-facing windows. We get no direct sunlight inside and almost none on our balcony. Even the pot of impatiens I hung from our balcony (a flower my mother swore would thrive in the shade) died.
I'm telling myself that it's the bad growing conditions because I just can't face the fact that I'm a plant killer.
We're probably going to be living in this apartment for another two years. I either have to figure out a way to grow some herbs in the shade, or I have to live with paying $3 a week for fresh basil. Bummer.
I promise you, though. If I can't make it work here, good garden space will be a top priority for me in our next home, even if it's just a window box.
In the meantime, can anybody help me?! Any tips/suggestions for growing herbs in the shade? Should I just give up?